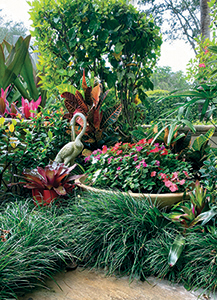 For years guests have enjoyed our House and Garden Tours, visiting specially selected private homes and gardens.  This year we present a Combined House and Garden Tour for your enjoyment, while you support historic preservation.
Also available will be a gift boutique, the popular Attic Treasures vintage shop, light refreshments, and a raffle of a hand-crafted quilt themed "Pandemic Pandemonium in the Garden".
Tour-goers will receive a map to guide them to each location, where members of The Villagers will be on hand to direct them and share information on each home or garden's distinctive features. 
Watch this space for details on the event and ticket purchase options. 
All proceeds go toward the preservation and protection of historic sites.
Views of Past House Tours
Views of Past Garden Tours