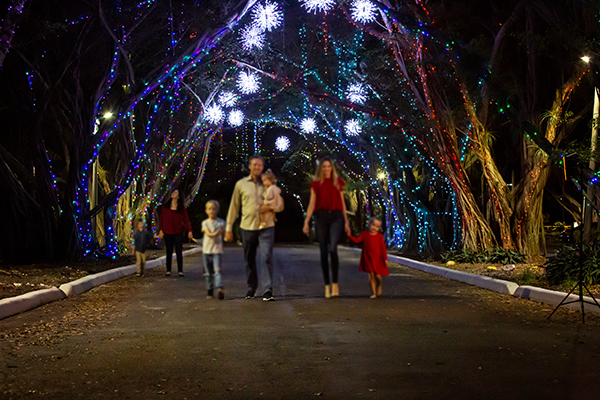 A VERY SPECIAL VILLAGERS' HOLIDAY EVENT!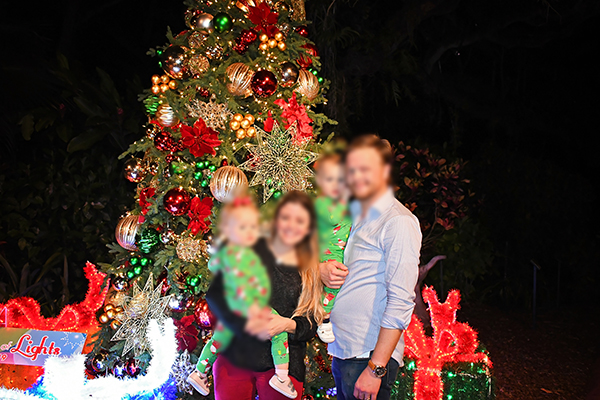 A private Villagers' holiday event will be held at Pinecrest Gardens on
Wednesday,  December 2, 2020 from 6 p.m. to 10 p.m.
Tickets $20/person  (Children under 2 years, free)
$15 of each ticket goes toward the preservation and protection
of historic sites and scholarships.
This is a wonderful opportunity for the long-awaited time to visit in-person with our Villagers' friends while, of course, being masked and keeping a safe distance.
The Gardens will be open exclusively to Villagers, guests and their families/friends.  Imagine having this special place all to ourselves to stroll under the stars, while enjoying this  tropical delight transformed into a winter wonderland dotted by thousands of twinkling lights that go up, through and around the whimsical botanical landscape.
Stop at our Boutique for great holiday gifts. . . angels, breads, jams, cookies, Garden Books, orchids, poinsettias and more.  Sorry, no Attic Treasures.
Festival food favorites and drinks, including full bar (all provided by Pinecrest Gardens) will be available for purchase throughout the evening.