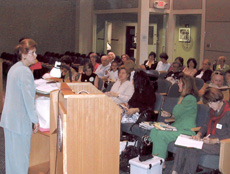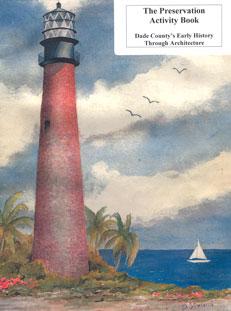 Education and Preservation
Over the years The Villagers have championed education as an ongoing program. Our efforts have included bringing nationally known speakers and local experts who have shared their knowledge with us. The Villagers have partnered with other organizations to capitalize on their resources and experience. The "Historic Schools Conference" produced by the Florida Trust for Historic Preservation was sponsored in 2004, and funding has been provided for two local teacher workshops on historic preservation conducted by Dade Heritage Trust in 2011 and 2012. Restoration projects in local public schools with historic significance have also been funded by The Villagers.
To educate young people about the value of historic preservation, The Villagers have provided outreach programs for Miami public and private school students using The Heritage Activity book, which was a joint project with Dade Heritage Trust. The Villagers have partnered with DASH, Design and Architecture Senior High, a public magnet school for students with interests in these fields. DASH students have worked with The Villagers on projects which required art and design for calendars, stationery and photography. Scholarships are provided by The Villagers for talented high school, undergraduate and graduate university students who plan to study design, architecture or historic preservation.
An Education Project was financed by The Villagers in 2012, in cooperation with staff from Dade Heritage Trust and the Deering Estate. Information was compiled related to historic preservation sites in Miami Dade County for use by educators and citizen groups. Organized by geographic area, this list has links to further information about each location. Preservation organizations and boards, historical societies, university departments associated with historic preservation, and neighborhood and homeowners' associations are included as well as some locations of historic significance which are endangered. The Villagers hope that the Miami Dade community and educators will use these links to internet resources to investigate local sites of historic interest, pursue further study and conduct original research.