The Villagers' fund preservation efforts with a variety of events and projects including the popular House and Garden Tours, Historic Hunt, Miami-themed Quilt Raffle, Attic Treasures Boutique, special publications, and more.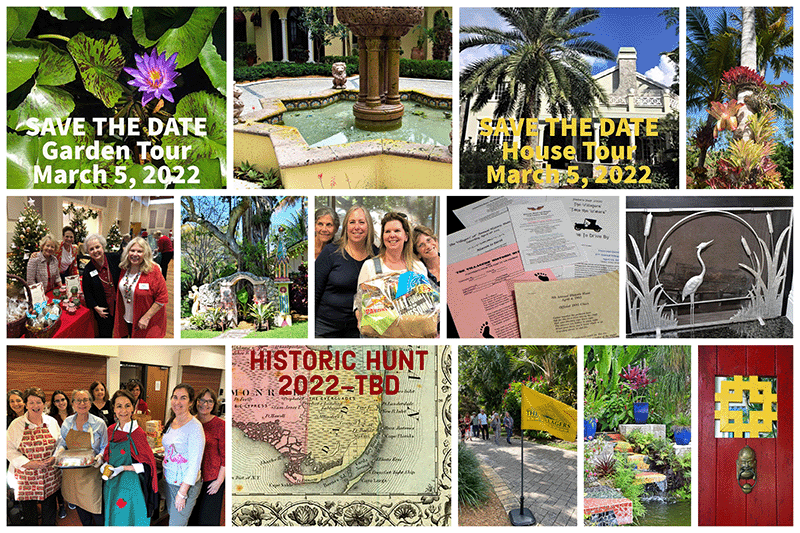 The 38th annual Villager House Tour is rescheduled for March 5, 2022. 
The 2022 Garden Tour will be combined with a House Tour on Saturday, March 5.
Stay tuned for more details about this expanded much-anticipated event. For a taste of what's in store, take a look at a one of the past 27 Garden Tours.
In person or virtual, the annual Historic Hunt is always crazy-fun and a highlight of the year for participants.
Details for Spring 2022 TBA.
Every year a group of talented Villagers gather to design and create a beautiful hand-crafted quilt with a unique theme depicting an historical event or place. Raffle tickets are sold to select the lucky winner. This year, tickets will be available prior to and at the Combined House and Garden Tour on March 5, 2022. Enjoy a retrospective of some of the 32 quilts in the collection.
The Villagers have published four outstanding books showcasing the local history and culture in Miami-Dade. The most recent, Gardens of Miami, is still available for purchase.
Giving begins November 15th. 

November 18th is the main giving day.