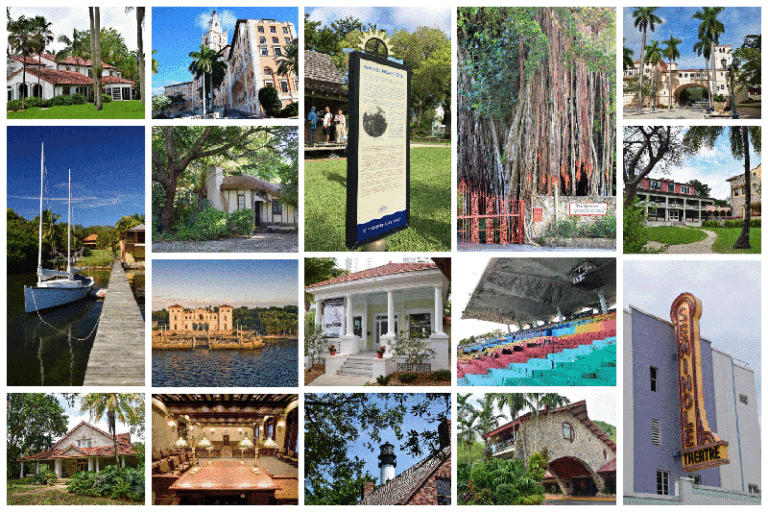 During the past 57 years there is hardly a public landmark in Miami-Dade not touched in some way by The Villagers, with more than 230 grants awarded to 80+ endangered sites and organizations.
Applicants must be a not-for-profit organization and the project should involve either historic or architecturally significant structures or sites within Miami-Dade County. Memorials will not be considered. The program is competitive and will be judged on the relative significance of the property, the degree of financial need and the assurance that the project can be completed within a two (2) year period after receiving the grant funds.
Studies funded allowed grantees the ability to qualify for national funding sources; a/c systems to protect valuable historic documents from tropical climate; lightning prevention systems to protect delicate structures; skilled artisans to restore historic paintings, furniture, and fixtures; curated signage to increase awareness; upgrades to make sites ADA accessible; educational videos to showcase sites to visiting public; and repair of basic items like a gate or fountain to enhance property.
Thank you to those that participated in The Villagers Grant Q & A Zoom meeting.
For those that may have missed our meeting to review the Grants process, CLICK HERE to view a video of the meeting.
The video is less than 20 minutes and gives a good overview for those looking to submit an application. 
Deadline for Applications: October 2023