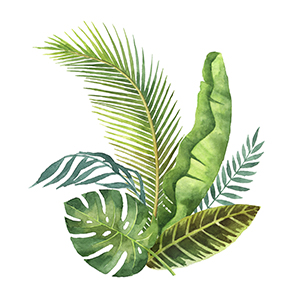 From the magical to the whimsical and historical, guests enjoyed a day visiting specially selected private gardens during The Villagers annual fundraiser benefiting historic preservation. "A 20/20 Vision of Tropical Splendor" featured five lovely properties in the greater Pinecrest and Coral Gables area.
Visitors enjoyed complimentary refreshments and a gift boutique with a variety of unique garden-related items for sale.
"The tour this year is a curated collection of five heritage gardens, all carefully created by the homeowners, so it truly is a gardener's garden tour," explained Tour co-chair, Terry Cook. "All show a patina, you can only get through patience and time."
One homeowner felt participating in the tour "was a really good experience." "I have been learning about plants all my life," she said. "It was really awesome to see so many people interested in plants."
Tour-goers received a map to guide them to each garden as well as detailed information about landscaping highlights. Members of The Villagers were on hand with insider-details about the flora and fauna at each site.
All proceeds go toward the preservation and protection of historic sites.
Click any image to see a larger version.