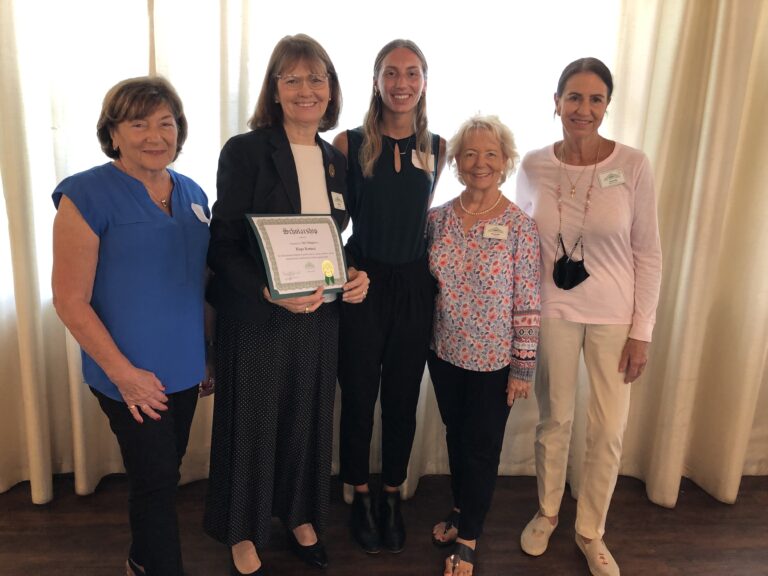 The Villagers awarded a total of $10,000 for scholarships to two deserving students with interests in architectural historic preservation. The two students were each awarded $5,000. They were selected from a field of applicants based on scholastic standing, recommendations, samples of their work and statements of interest in preservation of past architecture.
The 2021 – 2022 Recipients are:
University of Miami – Hope Elizabeth Kenny
University of Florida – Nigel Rudolph 
Mary Beth Burke headed this year's committee, presenting Hope Elizabeth Kenny her certificate.  The committee also included Wendy Zepernick, Diane Lee and Anna Nasher.