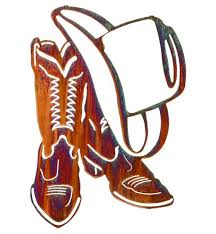 "Larkin-about the City of Pleasant Living"
 The 2019 Villagers Historic Hunt took Villager and community teams on a round-trip adventure in and "about" the area of South Miami, beginning and ending at Chamber South.  The Villagers "Clue Master" out-did herself once again.  Clues led teams to 17 sites where a question had to be answered correctly.  Sites included included Stonegate, Pinewood Cemetery, the old schoolhouse at Sunset Elementary, Cocoplum Women's Club, Doc Thomas House  and more. 
Hunters returned to enjoy music by ?, BBQ catered by Shorty's, camaraderie,  and the chance to bid on auction items.  Winners were announced and prizes were awarded.
Hosting Historic Hunts for more than 30 years, the Villagers have developed a reputation for creating laughs and good-natured team competition while exposing the little-known, often quirky side of local history.  
A good old-fashioned fun time was had by all!
Thank You to those who signed up for a team and supported The Villagers. 
All proceeds go toward the preservation and protection of historic sites and scholarships.
Watch this space for news about the 2020 Hunt, so you can plan to join in on the fun.